Managing the student journey can feel like a mountain load of work...
"I could claim for my relocation allowance back in 2017… but it really fell into the too hard basket." "SkillsForge was SUPER easy to claim for my relocation allowance this year. Too easy!" - Student at Flinders University
SkillsForge allows for people to easily achieve their full potential.
Get the most out of your student journey with SkillsForge
At SkillsForge, we know that the knowledge and experience gained from a successful postgraduate research (PGR) programme benefits the student, the institution and wider society. We also know how difficult it can be for institutions to effectively monitor supervision, progression and provide support for every research student on their individual journeys.
That's where we come in.
Our postgraduate progression and supervision solutions help institutions to get the best out of their students throughout their entire journey, from admissions to examinations. Our streamlined, tailored processes possess a fully-integrated course booking system and skills framework, with bespoke forms and workflows that can integrate with your existing student records and HR systems. With SkillsForge, you can achieve best practice in postgraduate progression monitoring and supervision, student journey management, skills management and course booking.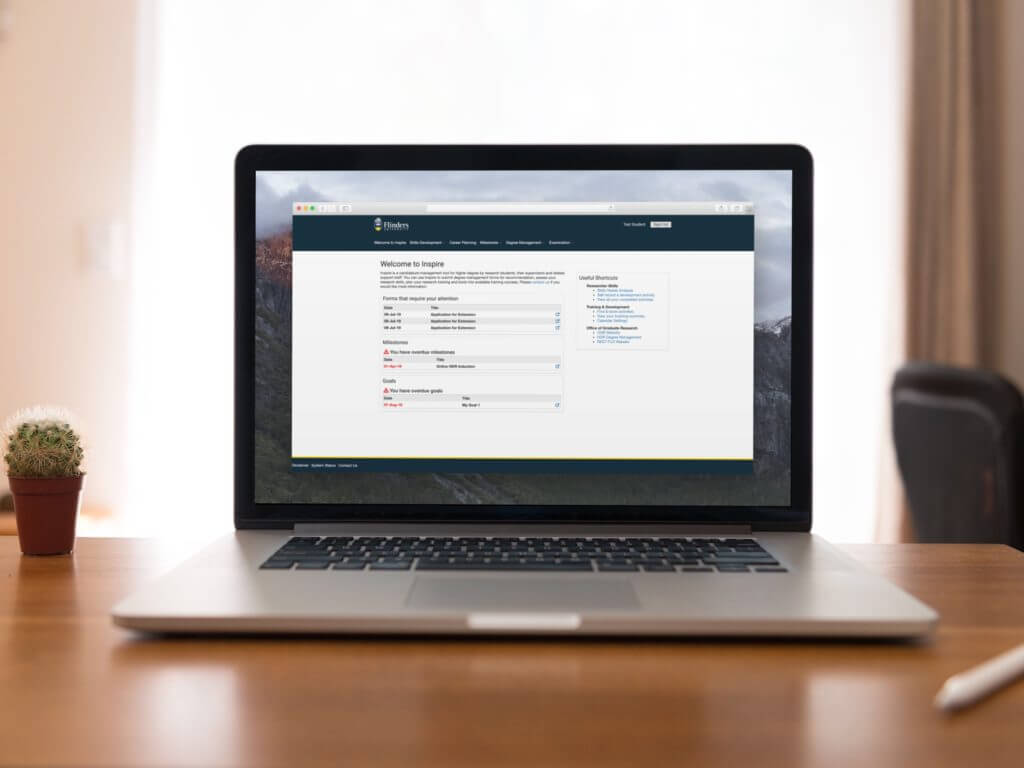 SkillsForge enables users
Users can:
Track and record their progress against their programme timeline and deadlines
Initiate workflows to efficiently process requests
Self-analyse and reflect on their skills
Produce a development plan
Choose, book and track development activities
Improve their outcomes
View our services
SkillsForge enables supervisors
Supervisors can:
At a glance see their students programme status and any outstanding deadlines
Initiate workflows to efficiently process requests
Easily and quickly overview student skills
Track their students' skills development over time
Reduce student/supervisor communication barriers and support transparency
Manage their own self development activities
View our testimonials

SkillsForge enables institutions
Institutions can:
Comprehensively monitor progress for individual students, across cohorts and departments and across all post graduate researchers
Initiate workflows to efficiently process requests
Automatically manage all course booking requirements
Record interactions for UK Visa & Immigration
Integrate easily with other institutional systems to increase efficiency and effectiveness
Produce comprehensive management information through the business intelligence reporting solution
Contact us
Our products
SkillsForge offers a range of products as part of its software as a service (SaaS) solution:
For Postgraduate Researchers (PGR) & Higher Degree Researchers (HDR):
Student Journey Management - from Admissions to Examinations
Progression Monitoring and Supervision
Skills Assessment, Development and Tracking (for research students & staff)
For all roles within a university, as well as external roles:
Development Activity Search, Booking and Automated Course Administration
Business Intelligence (BI) Reporting through our integrated third party solution, YellowFin
Visit our Functionality page to find out more about the many features of each product.
SkillsForge is a proud member of the following: