Postgraduates forge ahead with support of innovative software solution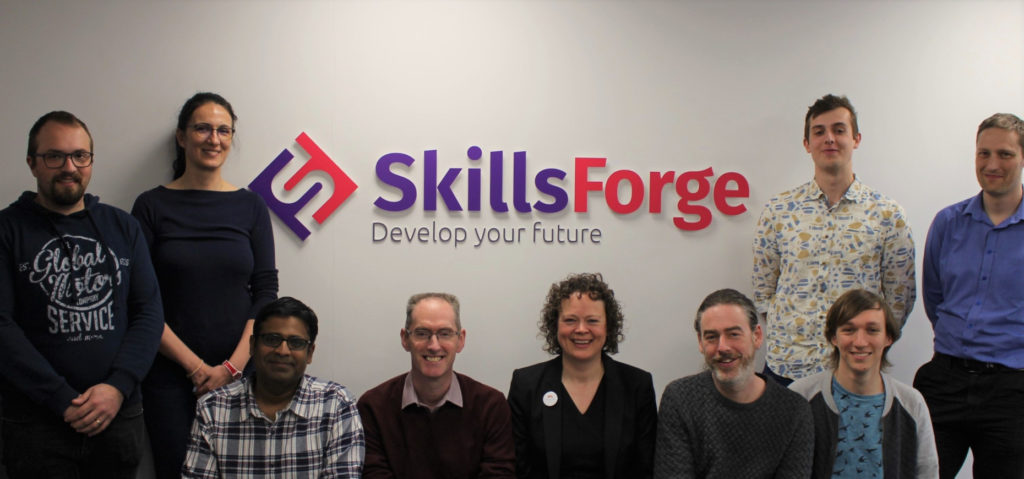 SkillsForge, a successful innovative spin-out from the University of York, have taken the next steps in their plans for the future by moving to a new office at York Science Park.
Formed to address the problems faced by the lack of systems available to support postgraduate researchers, SkillsForge provides a highly interactive software to help universities manage the post graduate researcher student journey, from admissions to examinations, skills assessment, development and tracking and course booking and administration. The SkillsForge solution dramatically improves the efficiency and effectiveness across the post graduate processes and enables new insights and reports to be generated, all of which is surfaced in SkillsForge's integrated business intelligence solution.
Gary Fawcett, CEO of SkillsForge, explained "our software package is the result of more than 20 years research and development at the University of York. It was created as a solution to a problem that thousands of academics and students faced, making their workload much easier to manage and providing them with a modern solution for their interaction with the university. Our software allows them to focus their time and effort on carrying out their actual research, rather than spending hours and hours filling out paperwork and chasing workflows through. Institutions benefit significantly from being able to access full oversight of the progression of their post graduate researcher population
Claire Bennett, Managing Director of York Science Park, welcomed SkillsForge to York Science Park and said "we are delighted to welcome yet another creative start-up to our community of innovators and entrepreneurs. We are always looking for ways to support spin-outs from the University, where world-leading research is being developed into creative, commercial businesses every day. In increasingly challenging times, this link between research and business will become even more important and we will always look for ways to support and strengthen this."
Gary said their move to the Science Park will help them strengthen their existing team, adding "we were limited by our original office space on campus so moving to the Science Park allows us to increase the size of our team and provide them with modern office facilities to help them do their job better. We were pleased with the support we received from the York Science Park team during our move, and we looking forward to working with them to help shape our future plans."